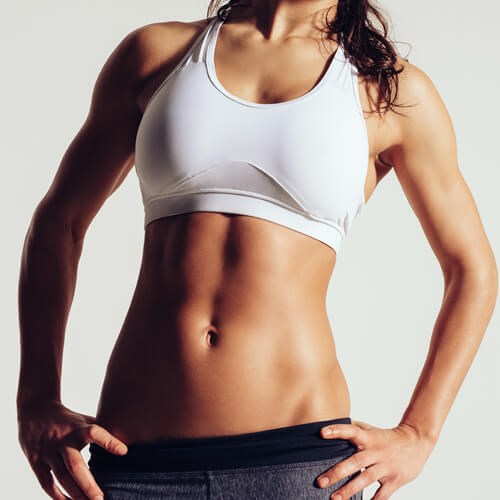 Increase Your Confidence.
---
The Aesthetic Center for Plastic Surgery | 832-850-2575
Houston native, Dr. Rolando Morales, is a plastic surgeon specializing in cosmetic and reconstructive procedures that create beautiful results for the face, breast, body and skin. His goal is to produce excellent surgical results safely, and to provide the highest level of patient care. He is proud to be a member of the Aesthetic Center for Plastic Surgery, an AAAA certified surgery center that is a part of a practice known throughout Houston and surrounding areas like Katy, TX as a distinguished and successful group. Using a combination of surgical and nonsurgical skin rejuvenation techniques, Dr. Morales has changed the lives of countless men and women, allowing them to love the way they look and feel.
Request Consultation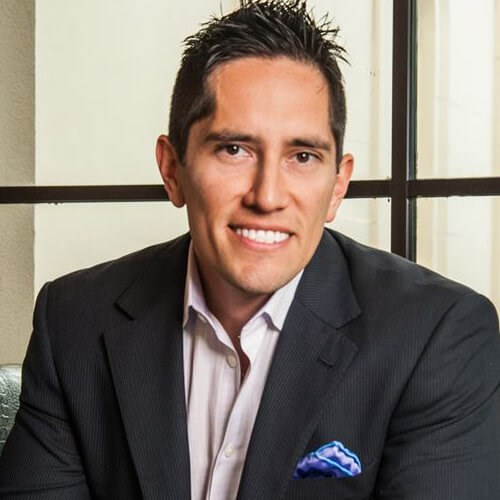 Rolando
Morales Jr, MD
---
Dr. Rolando Morales, a Houston, TX native, is a cosmetic, plastic and reconstructive surgeon serving patients throughout Katy and the greater Houston area. Blending a unique passion for art and science, he creates beautiful, lasting results for the face, breast, body and skin. Selected from among the nation's top medical school applicants, he completed a highly competitive 6-year residency, which provided him with the critical training that is necessary to produce successful outcomes. Dr. Morales is consistently listed as a Top Doc in local and industry publications, and considers it a rewarding privilege to enhance each person's unique beauty using the latest surgical techniques available today.

Learn More
Reviews
Breast revision/augmentation, 575cc to 800cc - Dr. Morales is the real deal.....Magnificent, young, a complete artist in the breast department. It is difficult to find a doctor who actually listens and tells you how it is, whether your expectations are unreasonable or if it can be done, always with pure professionalism. He takes his time, explains, research and works his magic. I couldn't be happier with my results, I knew the day I went to my initial consultation that I had found that one doctor. His staff is amazing, Linda, all of them are great and make sure you leave happy, never make you feel uncomfortable. Not only top doc, top notch! - - Had my initial breast augmentation 4 years ago, the results...well, one breast higher than the other which created the illusion of an even smaller breast, unevenness and much disappointment. Went back to my original "super experienced" plastic surgeon and his claim was "the problem is what you started with" if i remember clearly i never had a weird looking boob like that. Obviously, he talked and acted according to his dinosaur techniques. Also, the size of the implant wasn't what i expected, I am 5' 9'' broad shoulders, and the implants looked too small for my frame. After much research I found an excellent doctor, Dr. Morales. He had so many pictures and described his work in full detail, by far the best and thorough explanation of every single procedure. I went to see him, and decided on going big..800 cc from 575 cc originally. The results are amazing, he evened out my boobs and fixed imperfections I didn't even realize I had. Minimal pain, quick recovery, no scar tissue...nothing.
57 Years Old and Had a Tummy Tuck and Lipo of Flanks, Bra Line, and Back - Houston, TX - Dr. Morales is AWESOME! He truly cares about his patients. He looks you in the eye when talking to you and is very honest about the expected outcome. When he is with you for an appointment or on the day of surgery, he makes you feel that he has all the time in the world to answer any questions you may have. I sent an email with a couple post op questions and Dr. Morales personally answered me back very quickly. Phone calls are also returned in a timely manner. Dr. Morales even gave me roses after the surgery! I would definitely recommend him to anyone considering cosmetic surgery. Well worth me having to drive 4 hours for appointments to have a wonderful doctor like this. - - I decided to have a TT and lipo of the flanks, bra line, and back due to the fact that with age my body was getting fat deposits and losing tone. Walking and diet had not been able to take care of my torso area. I was getting "my mom's body shape" and I knew that I didn't look as good in my clothes as I would like.After I went for my consultation and paid for the surgery, I kept questioning myself on my decision. "Am I too old to go through this?" "Is this going to be worth it?" "Is this a waste of money?" I'm sure many of you have thought the same thing. I am so glad that I did go through with the surgery. Even though I still have minor swelling at a little over three weeks out, I am amazed at the difference in my body. I feel great and have had no major issues.My surgery was on a Tuesday. From the time I walked into the hospital, everyone was kind and caring and made sure that any questions I had were addressed. I stayed in the hospital the first night and I had a compression garment on that wrapped around me and Velcroed in place. Wednesday I went to a hotel since I lived four hours away and my doctor wanted me to stay close for a few days. Thursday my doctor sent a home health nurse to check my incision and answer any questions I might have. Took my first shower this day also. I had read that pinning the drains to an "exercise band" draped around your neck would help during shower time and it definitely worked great. Friday I came home after an appointment with the doctor to check on how things were going for me.10 days after surgery, I went back to the doctor to have my drains removed. I had heard stories about the pain associated with having the drains removed, but thankfully I had no pain at all. At this appointment, they also changed me from the wrap around compression garment to body suit type of garment. This new garment is like a body suit that goes from a bra at the top to my knees. It is like a girdle for the entire area and is a lot more comfortable than the wrap around garment.17 days after surgery they took the surgical tape off my incision. The stitches will dissolve. I now wear steri-strips over the incision. Day 30 I will go back and they will start doing scar therapy. My scar is already a VERY thin line and looks good.The pros for me have been many. I love my new shape. Even with a little of swelling still, I look a lot better in my clothes. I know my confidence will be helped also since I feel that I look better.The only cons I can even think of are the expense and being restricted on activities for now.
Awesome Doctor!! - Awesome doctor! Dr. Morales is a very kind and caring person. I felt comfortable from the day of my consultation all the way through the procedure and post-op appointments. He takes the time to answer any questions you have without making you feel rushed. His staff are wonderful to deal with also. He even gave me roses after my surgery! Due to his excellent care, I have had no issues... - - Awesome doctor! Dr. Morales is a very kind and caring person. I felt comfortable from the day of my consultation all the way through the procedure and post-op appointments. He takes the time to answer any questions you have without making you feel rushed. His staff are wonderful to deal with also. He even gave me roses after my surgery! Due to his excellent care, I have had no issues with healing and I look great! (I am 57 years old and had TT with lipo of flanks, bra line, and back)
51 Years Old, Weight Loss Loose Skin, Very Unhappy with my Appearance. - Dr. Morales is fabulous. You can tell he really cares about his patients. I felt very comfortable and assured about my procedure. He explained all of my options and answered all questions. I'm so glad I chose him as my plastic surgeon. His bedside manner is very comforting. I've already recommended him to others that are amazed with his work. - - I had had weight loss surgery and lost a lot of weight. This left saggy skin all over my body. A friend that had used Dr. Morales for some procedures recommended him. I was a little nervous at first but was put completely at ease by Dr. Morales and his staff. He did a complete evaluation and recommended procedures. He did a great job of answering my questions and his educated office staff.The results are much better than I imagined they would be. I can't tell you how happy I am. I wish I had done this sooner.
36 Years Old, 3 Boys and in the Best Shape Ever!!! - Best Doctor ever!!! I did research for months before I found Dr. Morales. He has been so good to me and I feel great!!! I went from a size 14 in dress to a size 4-6, from a size 34 in jeans to a size 27 and am still loosing inches!!! - - I had 2 c-sections in one year and was very depressed with the body I was left with. I did my research and found a great doctor. I feel great! I had a mommy makeover and some lipo here and there. It was a great experience. Dr. Morales did an excellent job in making sure I was satisfied with all of his work!!!
4.9 Average Rating
117 Total Reviews